Welcome to All Nations students and young adults – we can't wait to meet you!
Being a young adult in Reading is an exciting time and we would love to journey and cheer you on through this. All Nations YA is a space for our 18-35's community to connect, do life together and create a home away from home. We want to make room for relationships with Jesus and one another to grow as well as explore some of life's big questions. We also eat lots of food!
We are aware that transportation can be difficult for students, so please get in touch by emailing .
How to get connected at All Nations
We currently meet:
We will be having a student and young adults lunch after the 10am service on Sunday 24th September.
Get in touch!
If you would like to know more, then please get in touch with us!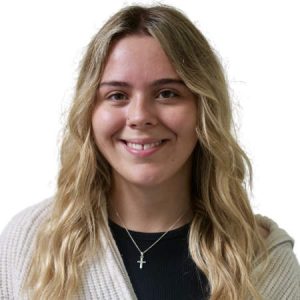 Ellie Waston
our Youth & Students Pastor
Make sure you check our Instagram account @allnationsya to keep up to date with everything that's going on in the coming weeks!