Calling all women! Come and join us for a day of worship, praise, teaching, healing and fellowship.
Guest Speakers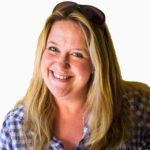 Bekah is Director of Mission at Maybridge Community Church in Worthing and Editor of Liberti magazine. She loves to help people understand who God is, how He feels about them and how they can find a place in His story.

At home, she and her husband Steve have parented five girls, three boys, a dog, a cat and some fish with varying levels of difficulty.

Valerie has a heart for people and a desire to see others empowered to impact the world around them with their gifts, and live in the fulfilment of their dreams and callings. Her passion is driven by her Christian values to "love the Lord your God with all your heart, with all your soul, with all your mind, and with all your strength; to love your neighbour as yourself". She is a dynamic speaker with a sharp prophetic edge and a songwriter. As the Founder of The Elyott Generation.

Valerie is married to Tobi, and is based in the UK.
Worship Leader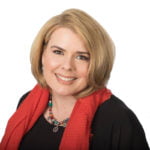 Helen has been a passionate worshipper of Jesus since the age of 15 when she came to faith. Being a new Christian in Ilford Elim Church in 1989 with two organs and a box of acetates, Helen found that no matter what the setting, she was always ready to sing and sometimes the songs in the box just didn't say what she needed to say so she began capturing the heart of the sermon or perhaps the testimony that had just been shared and would quietly sing her own song to the Lord.

She is a mother of two incredible girls, Abbie and Olivia and wife of Shakeel Yousaf.
Tickets
Cost is £12, which includes refreshments and a light lunch. To book your place, purchase your ticket from reception, online at Eventbrite (note that a £1.50 booking fee applies with online ticket sales), or speak to Esther Wise.
Doors open at 9am for registration, conference starts at 10am.