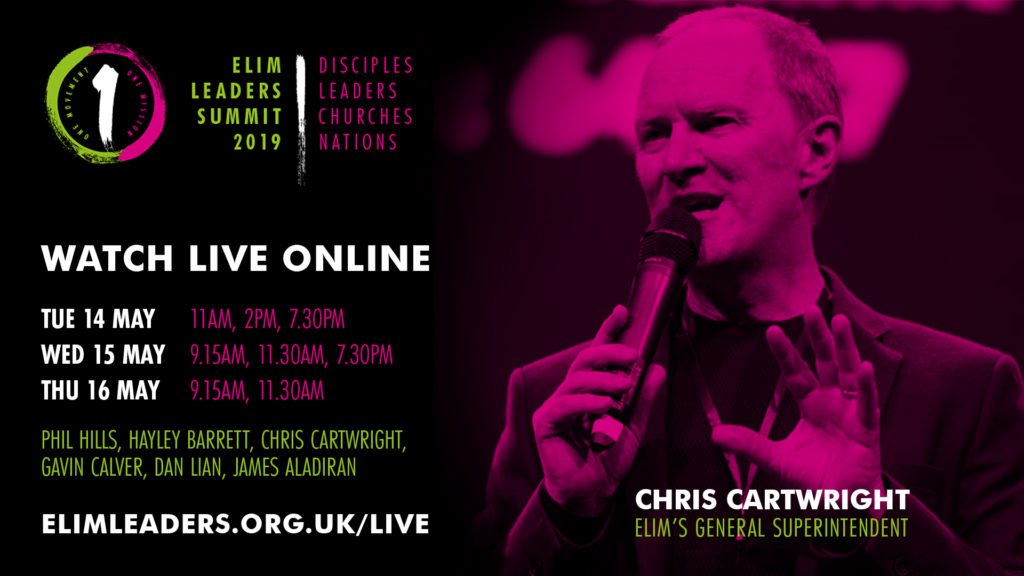 Elim leaders from across the nations will be joining together for the Elim Leaders Summit in Harrogate on 14th-16th May. The theme of the summit is "One Movement, One Mission", with a focus on Christ and His Kingdom plans for us in all of our rich and amazing diversity.
Chris Cartwright, Phil Hills, Hayley Barrett, Gavin Calver, Dan Lian and James Aladiran will be speaking over the three days.
Livestream
A gathering like this is significant and we encourage you to watch the livestream or the recordings that will be made available afterwards at: www.elimleaders.org.uk/live
These are the times of each livestream, along with direct links to them on YouTube. These will also be available on demand after the event. The evening sessions and first morning sessions will include a time of worship, as well as teaching from a variety of guest speakers.
Tuesday 14th May
Wednesday 15th May
Thursday 16th May