Join us at the Riviera Hotel, Bournemouth for a weekend of connecting, teaching and fun with our guest speaker Mark Greenwood.
With age-group activities for children and youth.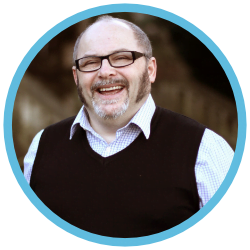 We're excited to invite you to our church weekend away at the Riviera Hotel, Bournemouth which will be held between Friday 21st October – Sunday 23rd October 2022. This weekend away promises to be a great time for us to connect together as we are joined by our good friend, and Elim's national evangelist, Mark Greenwood. In addition to our sessions with Mark, there will be time to explore Bournemouth, go for a swim at the hotel's pool or, if you're feeling particularly brave, have a paddle in the sea that is a short walk away from the hotel. Or just relax and connect with others.
Friday evening
Arrival and check-in
Evening session with Mark Greenwood
Saturday
Breakfast
Morning session with Mark Greenwood (including group sessions for children and youth)
Afternoon: free time to explore Bournemouth, go for a swim at the hotel's indoor pool or relax and connect with others
Dinner
All-age fun with Mark Greenwood
Sunday
Breakfast
Communion service (including group sessions for children and youth)
Lunch
Depart for home
The Riviera Hotel is a family-owned hotel in Bournemouth that value friendly service, excellent food and great leisure facilities including an indoor swimming pool and gym. Single, twin, double and family rooms (all en-suite) are available.
The hotel is situated on Alum Chine which is known for its colourful beach huts and award-winning Blue Flag beach. Bournemouth's town centre is just a twenty-minute walk along the promenade.
By car, the hotel is approximately 1.5 hours from Reading. We are hoping to arrange car shares for those that are not able to drive.
In order to make the weekend accessible to as many as possible, the church is subsiding 40% of the cost. Prices include breakfast on Saturday and Sunday, dinner on Saturday and lunch on Sunday. You will need to find your own lunch on Saturday, but there are plenty of options available locally.
£72 per person aged 15 and above
£42 per child aged 3-14
Under-3s go free!
Prices are based on fully occupied rooms. Please note that insurance is not included in the price of the weekend; any accidents or lost property etc. will not be covered. If you want insurance you will need to take out your own cover.
We recognise that some of us may find it challenging to cover the costs of the weekend. If you feel finance is a reason not to come, we will have a bursary fund available. Please speak to Esther Wise for more information.
To help cover the costs, we hope some will be able to contribute to the bursary fund. These contributions can be gift aided. Please speak to Chris Foote if you are able to donate.
BACS: If using internet banking please use the following details: Sort code: 60-05-16, Account number: 18531539. Please reference the payment with "WA2022" and contact the office to let us know that you have made the payment.
Cheque: Cheques are payable to "All Nations Christian Centre". Please write a reference of "WA2022" on the back of the cheque.
Cash: Please ensure you put the money in an envelope marked with your name and the reference "WA2022".
Please note that the hotel is now fully booked. If you wish to be added to the reservation list in case anyone cancels their booking, please click the button below.